Back in 2015, rumors began to circulate via Twitter that James Earl Jones had passed away, though that could not have been further from the truth.
It's only just the beginning of 2022 and it feels as though we've lost some of the biggest names in entertainment this year. Fans are still mourning the loss of comedian Bob Saget, who passed away due to natural causes, according to a police report, at the age of 65. Then there's Louie Anderson and Betty White just before him. So, it's natural to be worried about some of the other important entertainers in our lives. Especially one who are in their later years, like Lion King and Star Wars actor, James Earl Jones.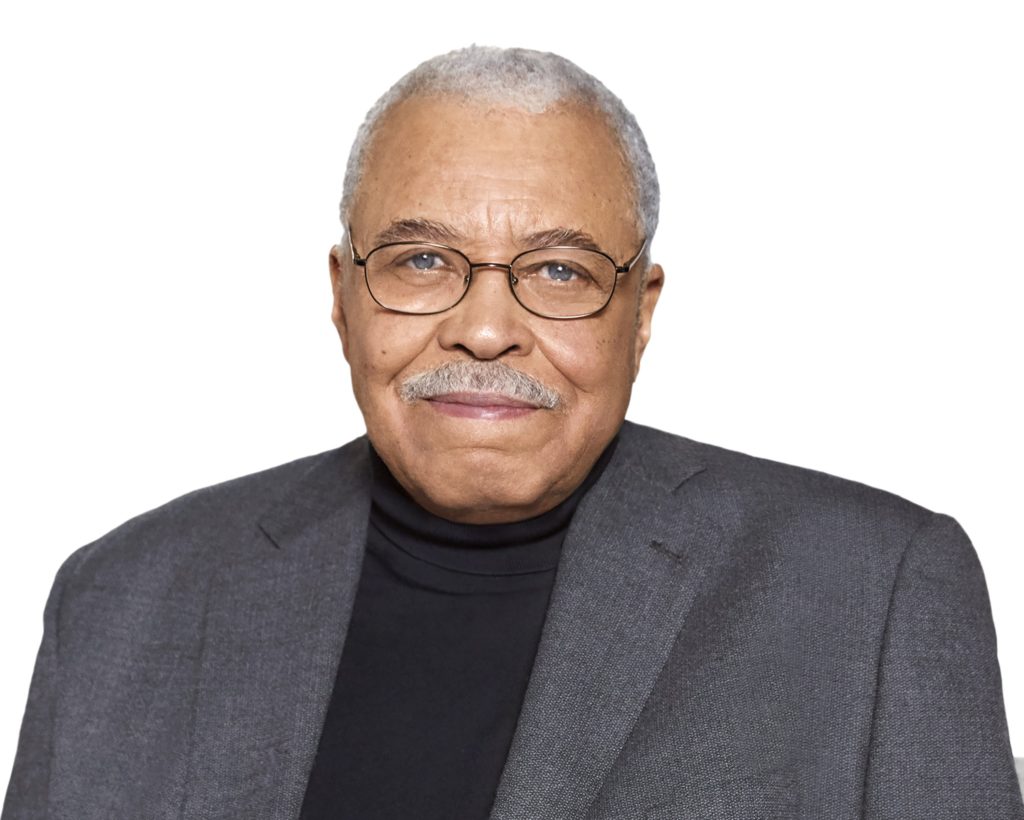 At the time of this writing, the voice of Darth Vader and Mufasa is still very much alive and well at the age of 91. But there was a time when the Coming To America and The Hunt For Red October actor was thought to have died when he was actually still breathing and thriving. Here's what happened…
Why Fans On The Internet Were Convinced That James Earl Jones Had Died In 2015
Back in 2015, CNN was forced to publish an article title "No, James Early Jones Is Not Dead". This is because the legendary actor became a victim to yet another internet hoax. These hoaxes continue to be so prevalent that Bob Saget's good friend, comedian Gilbert Gottfried, didn't even believe the news of his death at first. In the case of James Earl Jones, many of his fans took to Twitter in 2015 to share their heartbreak upon hearing the news.
So, what was the origin of this horrible lie that, without a doubt, shocked many people who have been touched by James' work?
Turns out, it was a celebrity parody website that actually took delight in the fact that they had pulled a fast one on the public. If the news outlets, including social media sites like Facebook, did a bit of research before running with the story, they would have found the source to be inaccurate and unreliable. Instead, Twitter was flooded with condolence messages and James Early Jones-related hashtags.
Recommneded: Is Andy Griffith Still Living? Know More About Andy Griffith , Age, TV Shows, And Movies
Fortunately, some fans did the due diligence that some news accounts clearly didn't do and took to Twitter to set the record straight about James' status. They also reminded the internet of the cruelty and heartlessness that these types of rumors inflict on the fans and potentially the celebrities themselves. However, James Earl Jones seemingly has never addressed the brief rumor of his death. Fortunately, CNN saw what the internet was saying about James actually still being alive and published that article.
Recommended: 'Nanny' Movie Review: Iconic Horror Movies Of The Year Is Now Streaming
What Is James Earl Jones Doing In 2022?
Given all of the celebrity death as of late, it's only natural to wonder about what's going on with some of the older icons we love so much. We are happy to report that James Earl Jones appears to be doing just fine. Of course, he continues to work, lending his voice to various Star Wars projects,, including the much-maligned Star Wars Episode 9: The Rise Of Skywalker and the live-action Lion King remake. On top of this, he appeared in 2021's Coming 2 America with Eddie Murphy.
It really doesn't appear as though he has any intention of retiring, even though with all of the success he has had on the stage and the screen, he likely doesn't need to keep working. But acting has been in his blood ever since the late 1950s, when he started to establish himself as one of the most prominent and talented Shakespearean actors of his generation. While he has been managing his Type 2 Diabetes for years, James claimed in 2018 that he will continue acting as long as he can, especially on the stage.
"I can live to the extent that I can do all the work I used to do 10 years ago," James said in an interview with Good Housekeeping in 2018. "I love working, and at my age, I still love being able to put in eight shows a week on a play or handle a long schedule if I'm doing film or television. I didn't want that to stop, so I had to take responsibility with my condition."
A couple of years later, in 2020, James sent an email to USA Today and claimed that he was still happy and healthy at 90 years old. He continued by saying that he was "feeling fantastic and grateful at 90 years old. Looking back at my life and extensive career, I am so proud of my work and accomplishments. I love growing older and wiser with time."