Mike Youngquist and Natalie Mordovtseva have split, but their journey continues to unfold in front of fans. The couple were introduced to TLC viewers on 90 Day Fiancé season 7, and their drama followed them when they returned for season 8, and again when they appeared on season 6 of 90 Day Fiancé: Happily Ever After? Natalie even shared her journey as she returned to the dating scene on seasons 2 and 3 of the discovery+ spinoff 90 Day: The Single Life.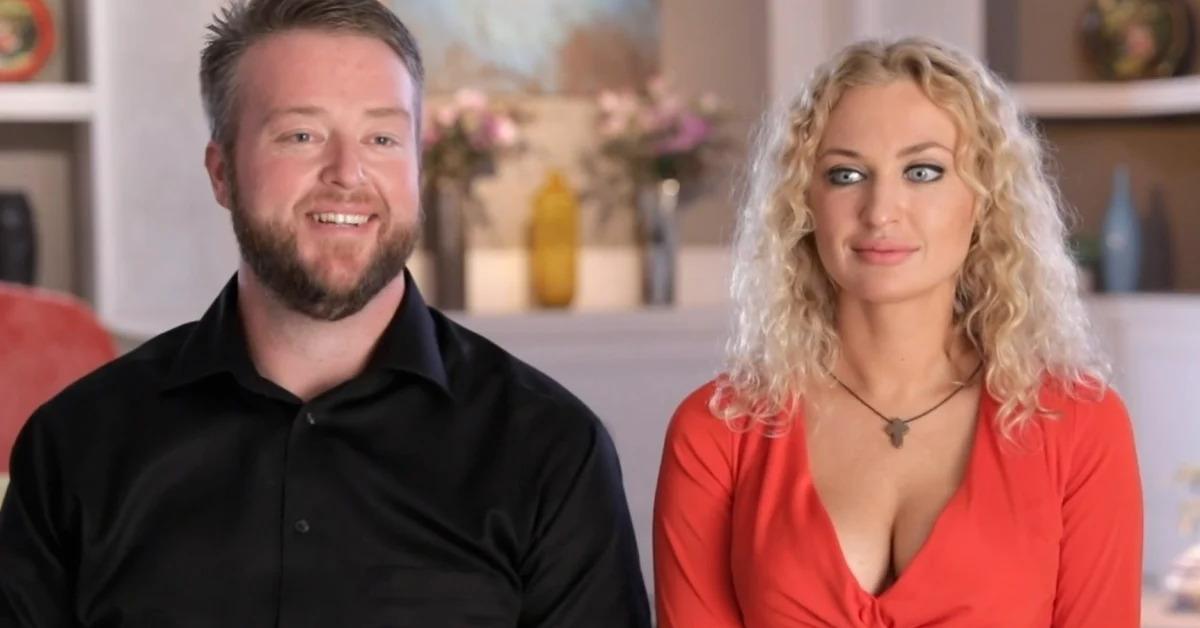 Mike and Natalie's Season 8 Return
On the season 8 premiere in December 2020, Mike and Natalie received the news they had been waiting for: her K-1 visa was finally approved. Even though their relationship was still on the rocks, they decided to give it one last try and use the 90 days leading up to their wedding day as the extra time they needed to work through their problems.
Are Mike and Natalie Married?
Despite the drama leading up to their big day, Mike and Natalie did end up getting married. In Touch confirmed the couple tied the knot in Clallam County, Washington, on April 15, 2020, according to online records.
Mike and Natalie Return for Happily Ever After? Season 6
Unfortunately, it wasn't all wedded bliss for the couple. By the time they returned for 90 Day Fiancé: Happily Ever After?, their marriage was already on the rocks. Their scenes appeared to be filmed in the fall of 2020, and a big turning point took place while they were in Oklahoma celebrating Thanksgiving with Mike's mother, Trish.
During their visit, Mike and Natalie stayed with Trish at her home, but Natalie felt Trish wasn't very welcoming of her. She also felt slighted by Trish several times: when Trish insisted on taking her to a local butcher shop when Trish knew Natalie is a pescatarian, insisted Natalie take a job as an interpreter instead of following her dreams of having a career as an actress and a journalist and when she allegedly called Natalie a "hooker."
Recommended: Ellen DeGeneres 'heartbroken' over death of Stephen 'tWitch' Boss
Even though both Mike and Trish denied that Trish called Natalie a "hooker," that was the last straw for the blonde beauty. On the morning she and Mike were set to return home to Washington, she told Trish that she spoke to her mother and that her mother advised her to not speak to Trish. "I'm sorry. I listen to my mom. Bye," Natalie said before turning around and walking out of Trish's home to wait in the car.
Trish and Mike tried to get Natalie to talk over her issues, but Natalie refused, and she gave them both the silent treatment until they got to the airport. Once they arrived, Natalie walked ahead through the airport security line and didn't say goodbye to Trish.
During a July 2021 episode, the tension between Mike and Natalie hit a boiling point. While filming their joint confessional, the couple started fighting again because Natalie still felt that Trish called her a "hooker" while she was at her home in November 2020. To clear the air once and for all, Mike told Natalie to call his mother right then and there as they were filming their interviews and confront her.
When Did Mike and Natalie Split?
Mike's Uncle Beau Lawrence confirmed the pair parted ways exclusively to In Touch in March 2021. "She has not been home for a couple of months now," the season 8 alum revealed. "She can stay away for all I care."
"I'm really hoping [their relationship is over for good]," he added. "I pray to God."
That June, Uncle Beau and Mike's neighbor, Tamara, also made a joint appearance on the "Kiki and Kibbitz" podcast. Tamara confirmed Mike and Natalie's breakup and revealed Natalie was the one who initiated the split, adding that she left Mike's house on Christmas Eve 2020. Since then, Natalie moved to Florida, while her ex still resides in Washington.
Are Mike and Natalie Divorced?
In Touch can confirm that as of October 19, 2022, neither Mike nor Natalie have not yet filed for divorce, according to court records.
Recommended: I don't believe in institutions' – Ruth Wilson Dismisses Marriage As Restrictive And Doubts She'll Have Kids
Are Natalie and Mike Dating New People?
As of May 2021, Mike was said to be enjoying his new relationship status. "Mikey and I are having fun again now that I'm single too," Uncle Beau told In Touch exclusively at the time. "That's right, well there's more fish in the sea."
Mike sparked dating rumors with Rock of Love Bus alum Marcia "Brazil" Alves. The VH1 star took to Instagram with photos of them spending time together in Las Vegas, Nevada, in September 2021. A year later, Marcia took to Instagram to seemingly share another Sin City vacation with the 90 Day Fiancé alum.
"Such an awesome weekend!" the reality TV personality shared in August 2022, alongside photos of their event-filled weekend adding the hashtags, #GreatWeekend, #MissYouAlready. "Sad it's over, will see you soon."
Publicist Howie Wood, who represents both reality TV personalities, confirmed to In Touch exclusively in December 2022 that the couple is still "going strong" and "spending lots of time together."