No matter what variant of Loki you meet, in whatever world you meet them, there is always one major similarity – they will always strive to survive.
But what about its Marvel TV iteration? Does it have the staying power the God of Mischief does? Or will it be disappearing into the multiverse, only to be seen in some parallel dimension by viewers who want it more than us? (As if that's possible!)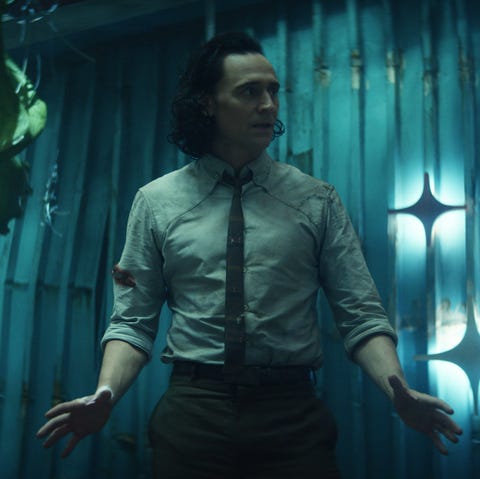 Well, we're here and we have you covered.
Here's everything you need to know about the future of Loki.
Loki season 2 potential release date on Disney+: when can we see it?
Never fear, folks! Loki will be back for season two – it was confirmed in the end credits sequence of the first season back in July 2021.
However, as of August 2022 there is still no official release date for the MCU series.
Reacting to the confirmation, Hiddleston told Marvel.com: "I am so grateful that we got to do season one, I still am not quite able to process that we get to have another go at this. I am so excited by the possibilities. We are already in discussions. Deep, deep, deep discussions. I can't wait to get started."
"I want to say thank you to the audience because without the audience, we wouldn't be able to make a season two," he added. "I hope season one was full of surprises. And I think season two will be full of even more."
Just maybe don't expect it to get weirder than season one – because that would be a trick even Loki himself would have trouble pulling off.
"We had an alligator drinking wine out of a kiddie pool," Loki writer-producer Michael Waldron said (via Polygon). "That felt like the Mount Everest peak of weird! I think there's plenty of opportunity there."
…Well, he's not wrong!
Recommended: Huey Haha: Heartbreaking Cause of Death revealed For 22-year-old TikTok star
We're always looking to outdo ourselves, but hopefully it's always driven by character," he added. "And yeah, I learned on [Doctor Strange and the Multiverse of Madness] once again, no idea is too crazy. You can write Stephen Strange possessing his own corpse, and maybe you'll end up shooting it. That encourages me to be bold, which is good."
Marvel Studios' Kevin Feige told Collider in August 2021 that season two was already "under way" and "being developed it as we speak" – but that could mean anything from 'the story is currently being written' to 'Tom Hiddleston is finishing up his scenes already'.
Tom was seen on set in July 2022 sporting the character's signature inky black hairstyle, so we know filming is underway… we just don't know when it'll end.
At this rate, we'd expect it at the earliest in mid to late Spring 2023, which would be around May or June of that yet.
Maybe have a chat with someone at the TVA to give us a hop, skip and a jump through the wait.
Loki season 2 cast: Who will be in it?
In typical Marvel style, they are keeping plans for Loki season two pretty close to their chest. As a result, there's currently no official word on who might be joining the next time-hopping adventures.
Obviously, Tom Hiddleston is on board, because after all what is Loki without, you know, Loki?
The actor also confirmed in the interview that the entire cast is returning for the follow-up season, which means more Lady Loki, more alligators drinking wine from a kids' pool (presumably), and definitely more Casey.
Recommeded: Master P Says He Won't Tolerate Disrespect As He Hits Back At Romeo Miller
Season two is shooting in London, which is handy for the title star. "I think it was just an accident of scheduling, but I'm thrilled about it," Hiddleston said on Jimmy Kimmel Live.