Erik Dean Prince is an American entrepreneur, and former U.S. Navy SEAL officer, best known for launching the private military company Blackwater Worldwide in the United States. He served as CEO of Blackwater until 2009 and as chairman of the board until the company sold to a group of investors in 2010. Prince is the CEO of Frontier Resource Group, a private equity business, and he served as chairman of Frontier Services Group, a Hong Kong-listed company, until 2021.
Prince owns 25% of the Austrian aviation firm Airborne Technologies, as well as shares in the Kenyan aviation firms Phoenix Aviation and Kijipwa Aviation. But he has made a number of public appearances and written opinion pieces for newspapers like The New York Times and The Wall Street Journal to promote his plan to send contractors to Afghanistan instead of more American troops.
What is Erik Prince's Net Worth and Salary?
XE, also known as Blackwater Worldwide, was founded and owned by Erik Dean Prince, who has a net worth of $2 billion USD. Blackwater is the world's largest private military contractor, having been established in 1997. In addition to getting more than $1.6 billion in contracts from the government, the company is said to have gotten $600 million in classified contracts from the Central Intelligence Agency (CIA) since 2001.
Also read: Suzette Quintanilla Net Worth 2022: How Rich is Selena's Sister?
Early Life and Education
Edgar D. Prince and Elsa (Zwiep) Prince had four children, the youngest of whom was Prince, who was born on June 6, 1969, in Holland, Michigan. He was also the son of one of America's most well-known businessmen and engineers. The Prince Corporation was set up by Edgar. It is presently owned by Johnson Controls.
Erik was a student at Holland Christian High School, where he was exposed to a Christian worldview. Despite his enthusiasm for the Navy, Prince dropped out of the United States Naval Academy after three semesters because he didn't like it.
As a result of his subsequent enrollment at Hillsdale College in 1992, he earned a Bachelor of Arts degree in economics with a minor in business administration. Erik worked as a cold-water diver for the local sheriff's department and was a volunteer firefighter while attending college. Later on, he got work as an EMT in the field.
Professional Career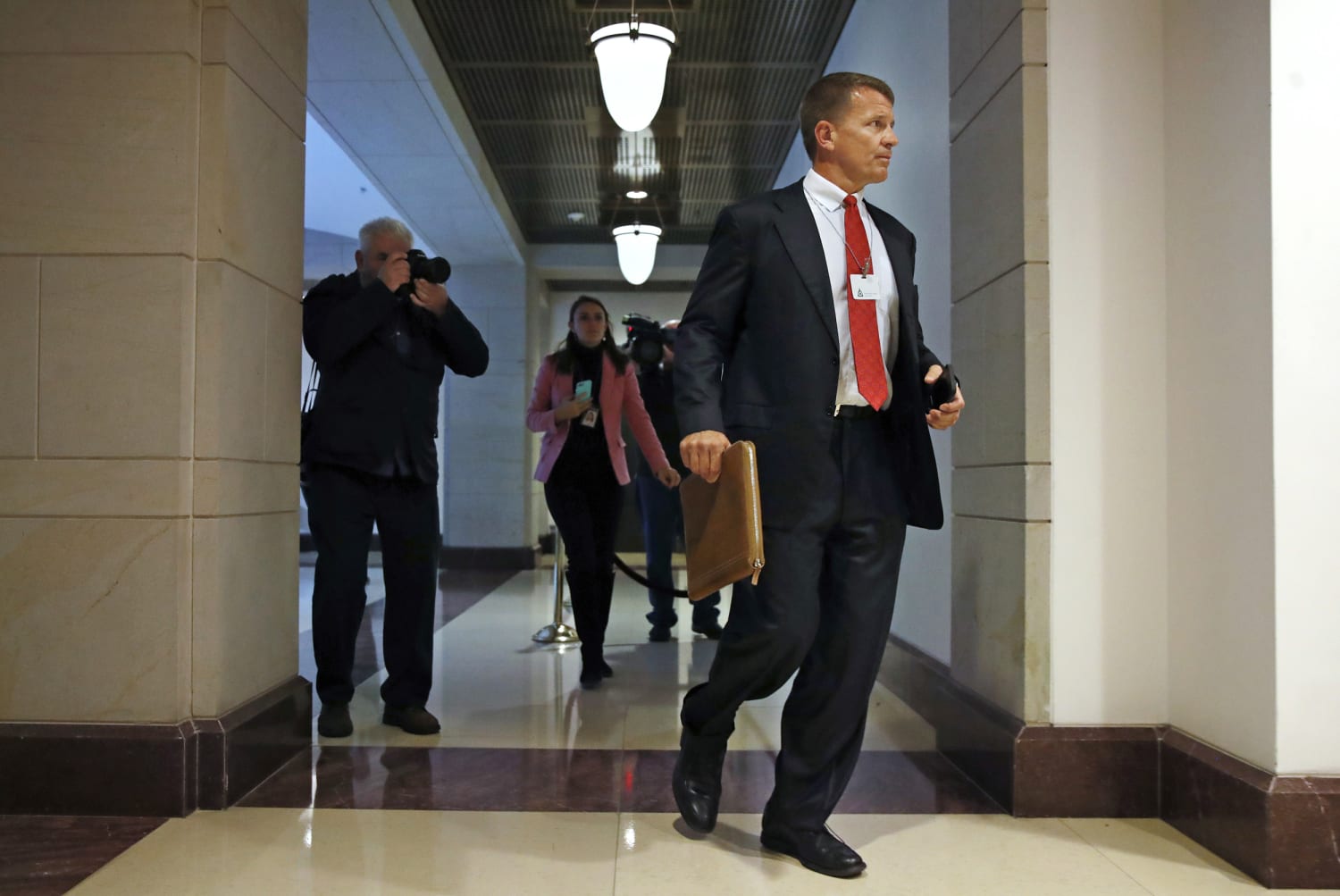 Erik Dean Prince moved to Virginia Beach in 1997 and started Blackwater Worldwide with the money he earned there. A private security firm known as Blackwater became the State Department's primary contractor.
In 2010, Blackwater received a $120 million contract from the US Department of State and a $100 million deal from the CIA. The House Intelligence Committee disclosed his identity to the media because he was once a member of a CIA task team tasked with killing terrorists.
Also read: Valkyrae Net Worth (2022): How Rich is Valkyre? Bio, Age, Trivia & Fun Facts
More About His Family Life
Erik and his wife, Stacy DeLuke, who used to be a spokesperson for Blackwater, are living in Abu Dhabi, UAE, right now. Four of the billionaire's seven children were born to his first wife, Joan Nicole, who tragically died of cancer in 2003. The businessman has seven kids overall. The following year, in 2004, Erik married Joanna Houck, the nanny of their children, as he had already gotten her pregnant before his wife passed away.
How Does Erik Prince Spend Her Money? 
Erik Dean Prince actively involved in a variety of social, charitable, and humanitarian endeavors all around the globe. Erik Prince delights in helping others. He has helped groups and politicians alike. Prince has given money to Ron Paul, Mike Pence, Pat Buchanan, and Mitt Romney, just a few of the Republican leaders to whom Prince has given money. He also contributed $250,000 to Donald Trump's 2016 presidential campaign.
In the 1990s, Prince founded the "Freiheit Foundation," a nonprofit that funded a number of conservative initiatives.
Prince has contributed to the Family Research Council as well as numerous other conservative Christian organizations, such as the Prison Fellowship and the Acton Institute for the Study of Religion and Liberty.
Publications
"Civilian Warriors: The Inside Story of Blackwater and the Unsung Heroes of the War on Terror" was published by Prince in 2013.