The Brendan Fraser-hype train seems to be catching steam, with an upcoming project with Martin Scorsese. However, his latest movie with director Darren Aronofsky The Whale seems to be catching some heat on the internet over its "fatphobic content"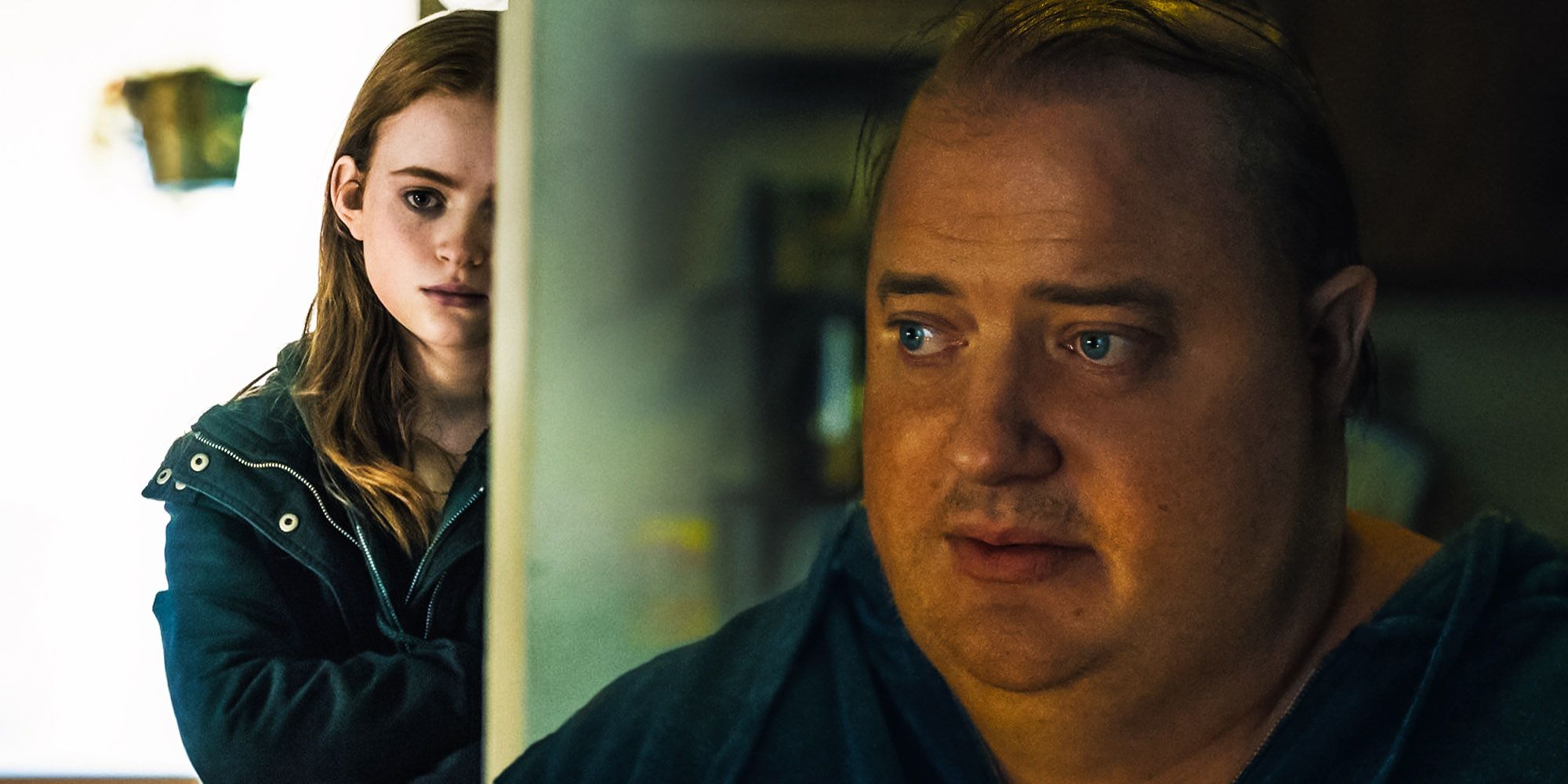 The movie, which premiered to multiple minutes-long applause at both the Venice Film Festival and Toronto Film Festival, is slowly drawing criticism over the portrayal of Fraser's character. For context, here's the official synopsis of the movie reads, "A reclusive English teacher suffering from severe obesity attempts to reconnect with his estranged teenage daughter for one last chance at redemption."
Fraser plays the role of a depressed, 600-pound man, for which the actor donned a fat suit, sparking some backlash. The criticism seems to have stemmed from Film critic, Katie Rife's tweet, who advised both plus-sized and thin-framed viewers to skip the Darren Aronofsky film.
I can't recommend in good conscience that fat people watch The Whale. I can't recommend that skinny people watch it either, since it reinforces the notion that fat people are objects of pity who have brought their suffering upon themselves through lack of coping skills. #TIFF22

— Katie Rife (@RifewithKatie) September 12, 2022
Massive red flags for EDs and fat phobia; the main character endures over an hour of the cruelest verbal abuse imaginable, and later tries to commit suicide by food. I have dealt with bulimia and binge eating disorder on and off for years, and found it incredibly triggering.

— Katie Rife (@RifewithKatie) September 12, 2022
You can tell that no actually fat peoples were involved in the production b/c of a major plot point where the protagonist is dying, but refuses to go to the hospital even though he has money to pay the bills.

— Katie Rife (@RifewithKatie) September 12, 2022
Darren Aronofsky is known for directing dark, provocative, divisive films such as "Requiem for a Dream" and "Black Swan," but in "The Whale," he sees hope, "human connection and a belief in the human spirit."
In this episode of "The Envelope," Aronofsky reflects on how "The Whale" interacts with obesity and fatphobia, discusses exploring humanity through science, and describes why the "Brenaissance" — star Brendan Fraser's triumphant return to acting — caught him by surprise.
However, the film has been denounced by many critics for its handling of the subject matter, with some deeming the film fatphobic.
In an interview with Yahoo! Entertainment, Aronofsky said that he didn't anticipate the backlash when first casting Fraser.
Actors have been using makeup since the beginning of acting – that's one of their tools," the filmmaker said. "And the lengths we went to portray the realism of the make-up has never been done before.
"One of my first calls after casting Brendan was to my makeup artist, Adrien Morot. I asked him, 'Can we do something that's realistic?' Because if it's going to look like a joke, then we shouldn't do it."
Aronofsky is best known as the director of films including Black Swan, The Wrestler and Requiem for a Dream.
People with obesity are generally written as bad guys or as punchlines," Aronofsky continued. "We wanted to create a fully worked-out character who has bad parts about him and good parts about him; Charlie is very selfish, but he's also full of love and is seeking forgiveness. So [the controversy] makes no sense to me.
"Brendan Fraser is the right actor to play this role, and the film is an exercise in empathy."
This week, it was announced that Fraser had been nominated for a Golden Globe for his role in the film, despite stating that he would not attend the ceremony.
The Whale is out now in the US, and is set to be released in UK cinemas on 3 February 2023.