As part of DankeSuper's Pop Up, Brooklyn's food and cannabis culture are celebrated and showcased in a local environment that feels unique and private. DankeSuper's Williamsburg neighborhood is home to some of marijuana's most well-known food characters, making it an important part of the cannabis world.
As a result of DankeSuper's successful Pop Up Store at 21 Dunham Place, they are hoping to have a similar influence on the South Williamsburg community by providing a collaborative, neighborhood-focused location and high-quality hemp products that are traceable back to their source. While encouraging customers to consider all of their alternatives, DankeSuper aims to empower them to make the most informed decisions possible.
Every product is grown without the use of any pesticides, GMOs, or animal products and is free of any animal testing. Daniel Kaufman, the founder of DankeSuper, recalls the transformation of his neighborhood in South Williamsburg over the past several years, as local establishments reshaped the community and served as anchors for a culture of hospitality.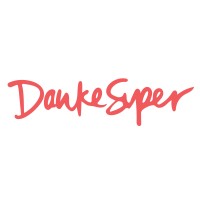 Farm-to-table restaurants became popular in Brooklyn because of the launch of Andrew Tarlow's Marlow and Sons, a restaurant located in one of the city's less tourist-heavy areas. The locavore movement has come to be defined by its clean, natural aesthetic.
As recently as July 18th, the majority of hemp-related activities in Williamsburg took place from trucks or within the burgeoning number of smoking establishments. Thanks to its unique approach and emphasis on artisanal customer service, the DankeSuper Pop-Up is a refreshing change from the norm.
Also Read: Mislabeling Common With OTC Topical Cannabis Products
Additional products will be available at the pop-up shop, such as Bubble Hash (including edibles) and Premium Organic Indoor & Outdoor Flowers, which are grown without the use of pesticides or synthetic fertilizers. Williamsburg's gastronomic style will introduce small-batch artisanal delicacies enriched with Levo-based extractions.
These plans include exotics like Pinaphora or McFlurry and Blue Dream for strain-specific consumables. Customers can sample each strain's flavor with compostable flower sticks or Omura heating element devices at a Flower Stick Bar. In August, the community can look forward to a wide variety of fun and instructive events, including performance and instruction on Huizi Zhang's Steinway Grand by pianist Huizi Zhang @BeSoloist, with whom DankeSuper is collaborating.
Also Read: Australia Fair to get $50m facelift as Southport CBD rivalry heats up
During a recent Friday afternoon in Williamsburg, an Argentinian tourist was overheard saying, "On this one street, I can eat supper, visit galleries, listen to music, and smoke pot. There is no doubt in my mind that this is what it means to live the American Dream."